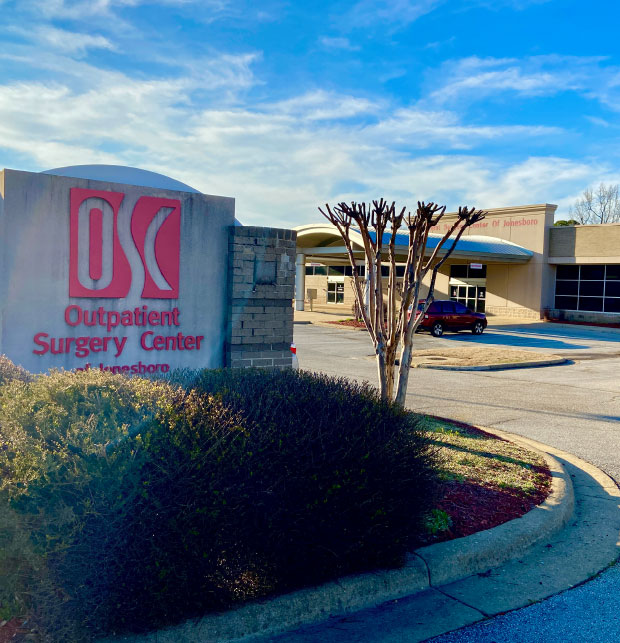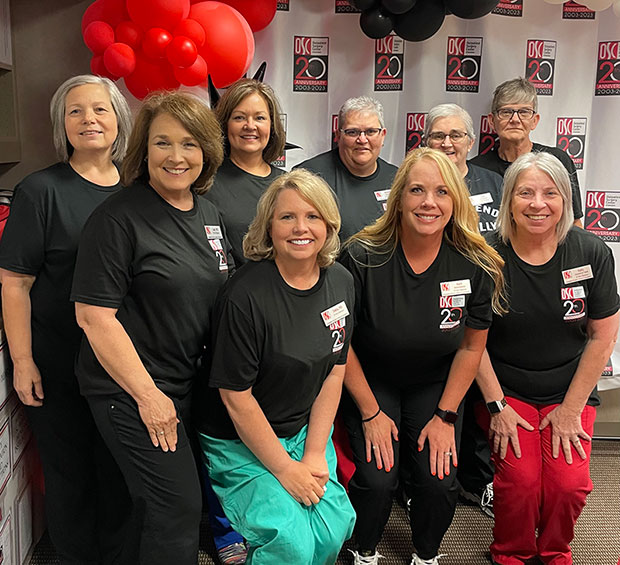 About Us
Board-Certified Physicians and
Value-Driven Healthcare
Welcome to Outpatient Surgery Center of Jonesboro, located in the heart of the Matthews Medical Mile in Jonesboro, Arkansas. Our facility is equipped with advanced medical technology, and our board-certified physicians and staff specialize in a wide range of surgical and endoscopic procedures. We work closely with each patient to develop personalized treatment plans that meet individual needs. We provide comprehensive care for patients of all ages, from infants to adults. Our highly trained registered nursing staff are equipped with advanced life support and pediatric advanced life support skills to ensure optimal patient safety and well-being.
Our goal at Outpatient Surgery Center of Jonesboro is to provide high-quality surgical expertise in a comfortable and stress-free environment, while ensuring a safe and effective experience. We believe that surgery should be convenient and cost-effective, without compromising quality or safety. Our experienced medical professionals are dedicated to guiding you through every step of the way, providing the highest level of care and compassion.
In addition to offering high-quality surgical expertise, our outpatient procedures also provide significant cost savings compared to hospital-based care. Since patients are released within a few hours after surgery, they can recover in the comfort of their own home, surrounded by the support of their loved ones. This approach promotes a faster and smoother recovery.
Thank you for considering Outpatient Surgery Center of Jonesboro for your surgical needs. We are committed to providing exceptional care and achieving the best possible outcomes for every patient we serve.